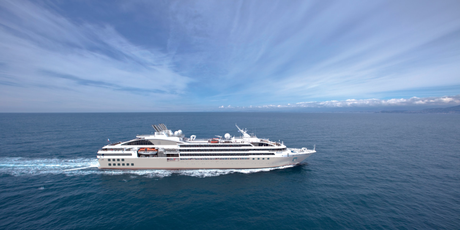 Le Soleal
Luxury Small Ship
A sleek silhouette, a welcoming intimate atmosphere, and the same philosophy that has made L'Austral and Le Boreal such a success.
This magnificent yacht of only 132 staterooms and suites, all with balconies, has contemporary decor inspired by the luxury yachting world, with fluid lines and a modern colour scheme combining natural wood with shades of grey and white. White Corian counters in the lobby contrast with the warmth of leather to recall a boat's hull, while the central scuplture of enamelled pieces takes its inspiration from the sea. In the lounge bar, the carpet picks up a tennis stripe theme symbolising a certain idea of cruising, one synonomous with French elegance and a chic seaside spirit.
Wheelchairs
3 specially adapted wheelchair cabins (Deck 3 = Superior cabin no. 307, no balcony, Deck 4 = Prestige Cabin no. 407 - with balcony and Deck 5 = Prestige Cabin no 509, with balcony) and lifts to all decks/areas.
Details
Length: 142 metres
Passenger Capacity: 264, Built: 2013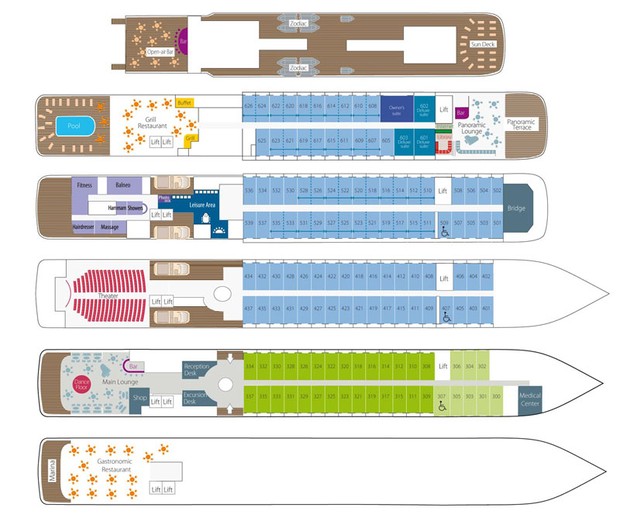 You may be interested in...