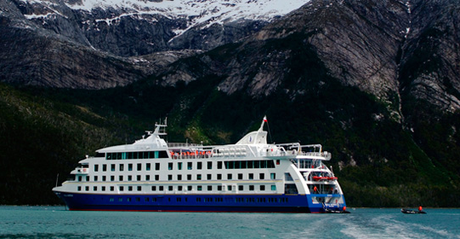 Stella Australis
Vessel Type: Luxury Small Ship
Length: 89 metres
Passenger Capacity: 210
Built: 2010
The Stella Australis is a awe-inspiring cruise ship. The ship, which was constructed in 2010, consists of 100 total cabins and can hold up to 210 passengers. You won't even miss working out on your as the ship contains a gym for passengers. The Stella Australis offers tourists a relaxed stay, while providing breathtaking sights from the decks.
Indulge in first class onboard the Stella Australis. When you travel with us you have to opportunity to relax on a spacious cruise ship, with a beautiful atmosphere, and fine dining. Before you embark on your Patagonia adventure enjoy the comfort of cabins that provide you with incredible ocean views and lavish decor. Wine and dine, mix and mingle, and enjoy our fabulous entertainment.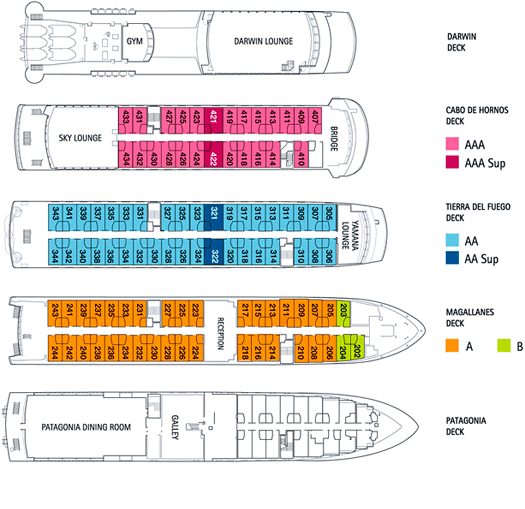 You may be interested in...
Our cruise to Patagonia follow the fjords of the southern edge of Tierra del Fuego highlights the stunning, natural beauty of Patagonia and several of its most important historical sites. ......
click here to read more.
Starting in January 2018, explore Patagonia on an adventurous five-day, four-night journeys between Ushuaia (Argentina) to Punta Arenas (Chile) through some of planet's most remote places and incredible scenery. Discover ......
click here to read more.