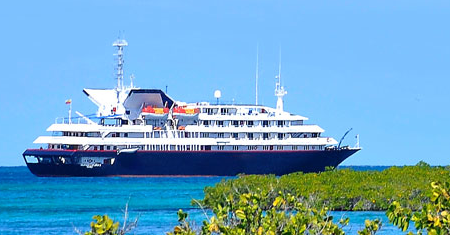 Silver Galapagos
Vessel Type: Luxury Small Ship
Length: 88 metres
Passenger Capacity: 100
Built: 2012
The 100-guest Silver Galapagos. With sleek lines and a proven skill for navigating the waterways throughout the Galápagos Islands, she is naturally suited for in-depth explorations of this spectacular region.
She offers all the intimate conviviality and elegant sophistication, the preferred choice for today's discerning travellers.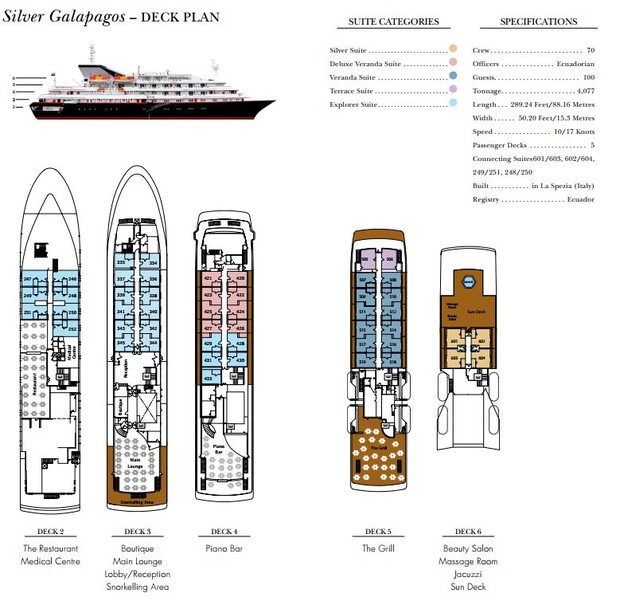 You may be interested in...
Enjoy the north-central region of Galapagos on this 7-day cruise. Feel the thrill of seeing wildlife that is completely unafraid: from lava lizards to giant tortoises. Gaze upon Pinnacle Rock ......
click here to read more.
The Western Islands are home to the only active volcanoes in the archipelago and are known both for their spectacular volcanic landscapes as well as penguin spotting; over 95% of ......
click here to read more.