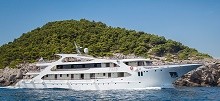 Prestige
The 47 metre Prestige was built specifically for cruising the Croatian coastline and she is perfectly adapted to provide the maximum luxury whilst still being small enough to access the many small ports, harbours and bays that even medium size cruise ships can only dream of.
Common areas
A large 250 square metre sun deck boasting a jacuzzi and a custom made swim platform at the back of the vessel that enables easy access and exit from the sea mean that Prestige is ideal for guests to make the most of the outdoors during their stay in Croatia.
The large bar and dining area are complemented by an outdoor seating area where the attentive staff are on hand 24 hours a day to ensure your stay on board this floating boutique hotel is as enjoyable as possible. Wifi is available free of charge on board.
Cabins
Prestige has just 20 cabins all with air-conditioning and ensuite shower and W/C as well as TV, safe deposit box, hair dyer and sound proofing.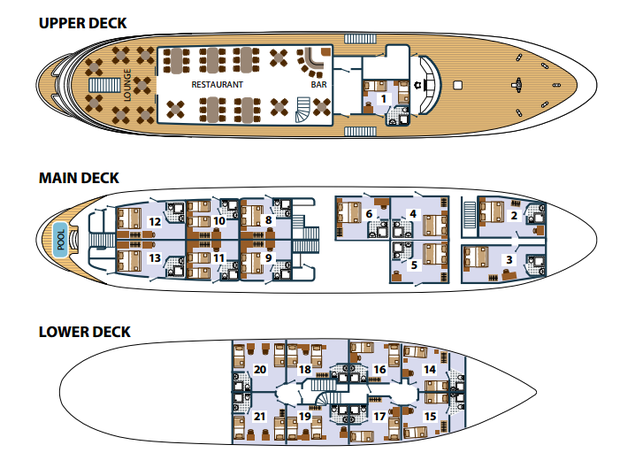 You may be interested in...
Cruise on a small luxury vessel that visits many of the highlights as well as lesser known gems along Croatia's Adriatic coastline. You will spend most mornings cruising for just ......
click here to read more.
Explore unusual and less visited towns and harbours as well as the great cities of the Adriatic; charming fishermen's villages, unique National Parks, picturesque coves for swimming, and bustling port ......
click here to read more.
Join a small luxury vessel to visit many of the highlights and lesser known gems of Croatia's Adriatic coastline. We will spend most mornings cruising for a few hours and ......
click here to read more.