Gulets
Gulets are traditional wooden vessels that have sailed the Mediterranean for centuries.
See details about some of our gulet cruises.
- Montenegro gulet cruise
- Sicily and the Aeolian Islands
- Greek Island gulet cruise
To see more about our gulet cruises go to www.gulet-cruise-collection.com
Sort by: name | name (Z-A) | shortest duration | longest duration | ship | ship (Z-A) | lowest price | highest price
Prices quoted here are often dependent on currency fluctuations. Please check with (01432 507450 or info@small-cruise-ships.com) for the very latest price, which may well be cheaper than the one advertised here.


Duration:
8 days
Price from:
£665 GBP
Ship:
MS Myra
Region:
Mediterranean
Dates:
22-06-2019 and more


Duration:
8 days
Price from:
£945 GBP
Ship:
MS Myra
Region:
Mediterranean
Dates:
22-06-2019 and more

Duration:
8 days
Price from:
£945 GBP
Ship:
MS Myra
Region:
Mediterranean
Dates:
22-06-2019 and more

Duration:
8 days
Price from:
£1125 GBP
Ship:
Adatepe
Region:
Mediterranean
Dates:
23-06-2019 and more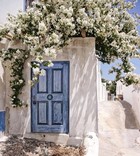 Duration:
8 days
Price from:
£719 GBP
Ship:
MS Myra
Region:
Mediterranean
Dates:
22-06-2019 and more