From Ushuaia to Ushuaia 12 Days (Sea Dream Innovation)
SeaDream Innovation voyages are curated to sail to the world's most magnificent regions.
From Ushuaia to Ushuaia 12 Days (Sea Dream Innovation) itinerary:
show reverse itinerary
Day 3 South Shetland Islands, Antarctica
Days 4 - 5 Antarctic Sound & Weddell Sea, Antarctica
Day 6 Deception Island, Antarctica
Day 7 Cuverville Island & Danco Island, Antarctica
Day 8 Lemaire Channel & Petermann Island, Antarctica
Day 9 Paradise Bay & Neko Harbour, Antarctica
Day 12 Ushuaia, Argentina
Please Note:
Itineraries are subject to change.
From Ushuaia to Ushuaia 12 Days (Sea Dream Innovation) reverse itinerary:
show main itinerary
Itineraries are subject to change.
*
= Indicative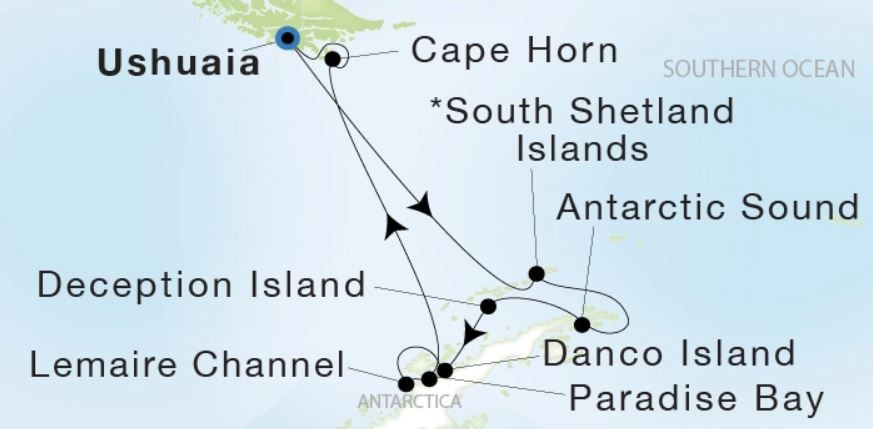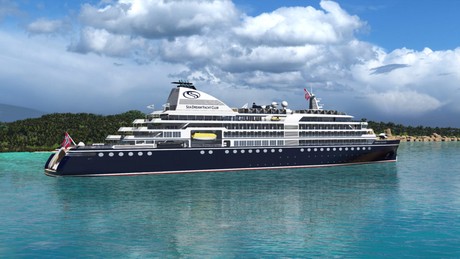 Sea Dream Innovation
Vessel Type: Luxury Small Ship
Lenght: 155m
Passenger Capacity: 210
Built: 2020-2021
110 Staterooms * 1:1 Guest Ratio * 190-210 Crew * 9 Decks * 3 Marinas * Delivery 2021 * PC6 Polar Class * Outdoor space: 3500m²
There are four passenger decks on SeaDream Innovation. Levels five, six, and seven have balconies. All suites have an ocean view. In the coming weeks, we will provide more details about the Yacht as well as renderings of the suites.
SeaDream Innovation is amongst the world's most advanced ships, using hybrid technology to sail to all seven continents.
SeaDream Innovation will be equipped with a large battery pack of approximately 4 MWh, which enables sailing silently and without emissions for up to three hours with no disturbance to surrounding wildlife. The hybrid system will reduce local emissions by supporting the diesel generators in "peak shaving mode", reducing fuel consumption. The yacht will be able to sail to sensitive areas such as the Norwegian fjords and along the ice edge toward the North Pole because of this system. The batteries also bring an added degree of safety, acting as "spinning reserve," which in the event of a motor shutdown switches instantaneously to the use of batteries without loss of power.
SeaDream Innovation will also install an "Organic Rankine Cycle" machine that takes waste heat from the engines and converts it to electricity. This can produce up to 150 kW of electrical power, which would otherwise have been wasted energy, and instead reduces fuel consumption and results in lower emissions.
Where available by port, SeaDream Innovation can be plugged into shoreside electrical grids around the world by using a multi-voltage shore connection system reducing local pollution anywhere in the world. The mega-yacht has four modern diesel engines and a Selective Catalytic Reduction (SCR) system for reducing nitrous oxide (NOx) emissions to the most stringent IMO rules with engines rated to meet the latest and most stringent MARPOL Tier III limits. SeaDream Innovation will be equipped with two podded propulsors providing the highest efficiency and maneuverability. Additionally, SeaDream Innovation will have the high ice class that is designated by PC6.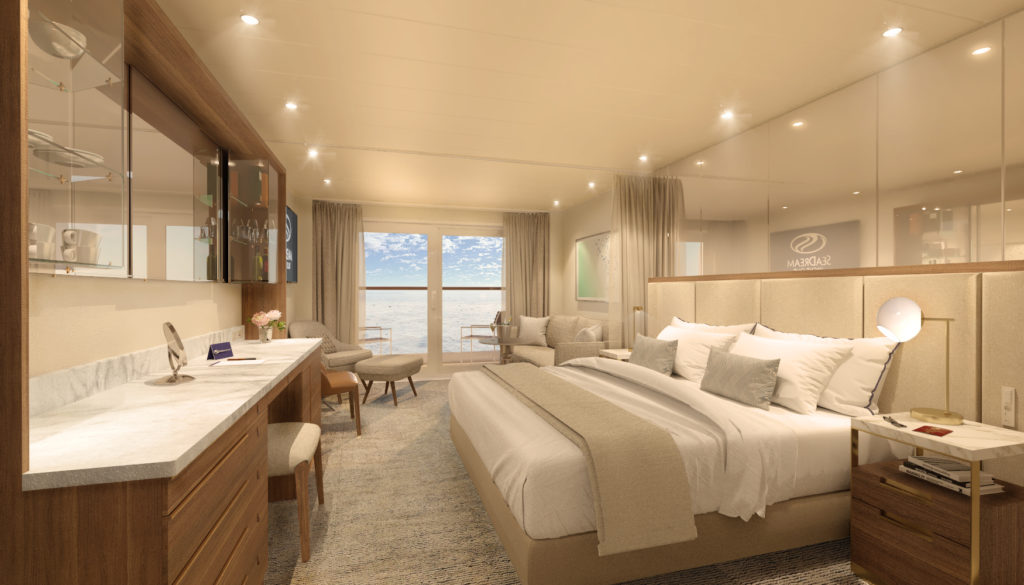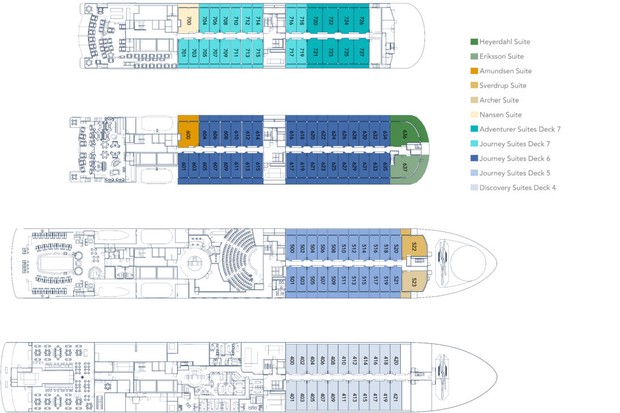 • Discover Ushuaia, South Shetland Islands, Antarctic Sound & Weddell Sea

• Explore Deception Island, Cuverville Island & Danco Island, Lemaire Channel & Petermann Island

• Visit Paradise Bay & Neko Harbour, Cape Horn