6 days from
£1147
* Current p/p indicative rate.
Overview
Highlights
Dates & Prices
Itinerary
Map
Ship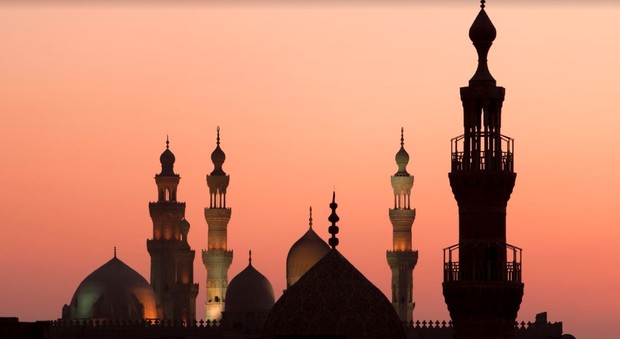 5 night/6 day cruises from Herzliya/Tel Aviv, Israel to Hurghada, Egypt.
• Discover Herzliya & Port Said • Enjoy Suez Canal Transit • Explore Hurghada
There are no future departures for this trip at this stage.
show reverse itinerary
DAY 1 – SATURDAY Herzliya/ Tel Aviv, Israel:
3:00 to 4:00 PM – Embarkation. Late evening sailing to Egypt. Overnight at Sea to Port Said, Egypt.
DAY 2 – SUNDAY Port Said, Egypt:
Early afternoon arrival in Port Said. Optional excursion in Port Said, the gateway city to the Suez Canal. Late night canal crossing with a convoy. Overnight cruising on the Canal.
DAY 3 – MONDAY Suez Canal Transit – Suez Egypt:
Canal transit until 2 pm. Lecture on the Suez Canal during the transit. Afternoon arrival in Suez. Optional afternoon excursion in Suez. Overnight in port.
DAY 4 – TUESDAY Suez – Suez, Egypt:
All-day optional excursion to Cairo. Return to the ship in the afternoon and sailing to Hurghada.
DAY 5 – WEDNESDAY Hurghada, Egypt:
Late afternoon arrival in Hurghada. Cocktails and Bedouin Evening with live music. Overnight in port.
DAY 6 – THURSDAY Hurghada Egypt:
Disembarkation & various options available such as Luxor and Cairo land program or Nile Cruise and Cairo hotel stay.
Please Note:
Itineraries are subject to change.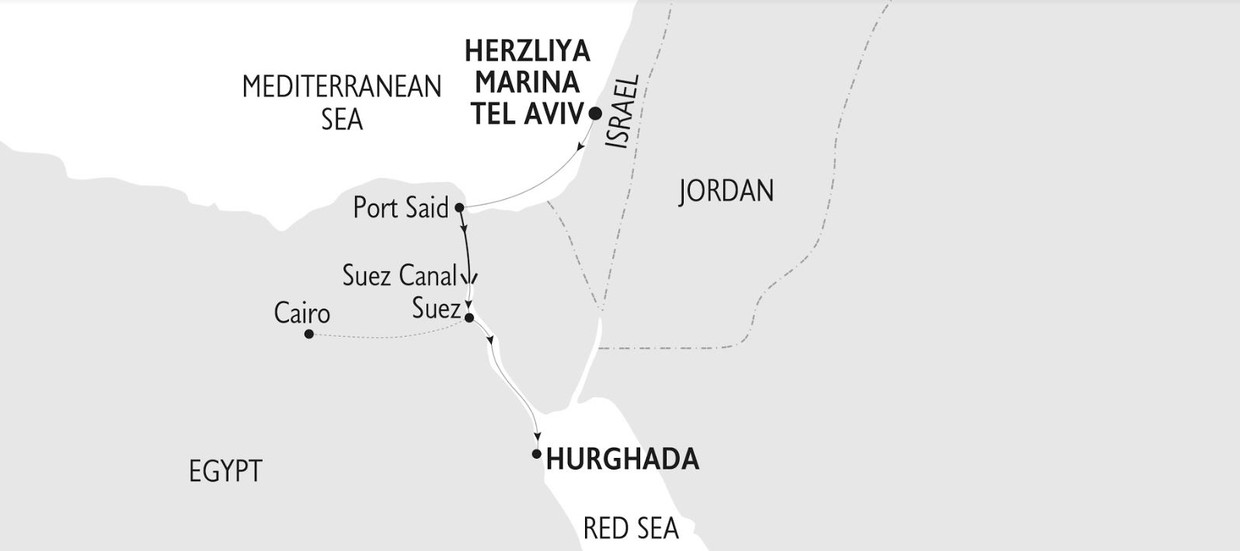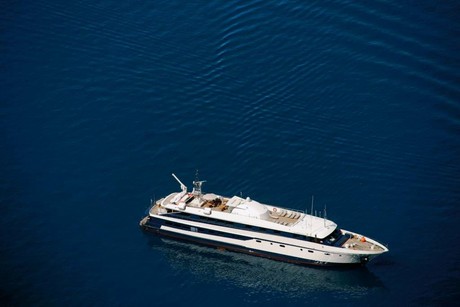 The Harmony "G" is a modern vessel with a sleek high-tech look very similar to the private yachts to be found in the famous ports of the world. The 53 meter long / 7.2 meter wide Mega Yacht Harmony G was launched in January 2001 and renovated in 2013. It complies with the most stringent SOLAS safety regulations, while its powerful engines and state of the art stabilizers allow for safe and comfortable cruising.
Harmony G has just 22 cabins with a maximum capacity of 46 passengers who will be looked after by 16 crew. Life on board centers around the Indoor / Outdoor lounge and its American bar, on Upper Deck. The classy dining room located on Main Deck is surrounded by large windows. The spacious Sun deck is the ideal place to bask under the sun, read a good book or just gaze at the scenery. The swimming platform on Harmony G stern enables you to swim when weather and anchorage conditions permit.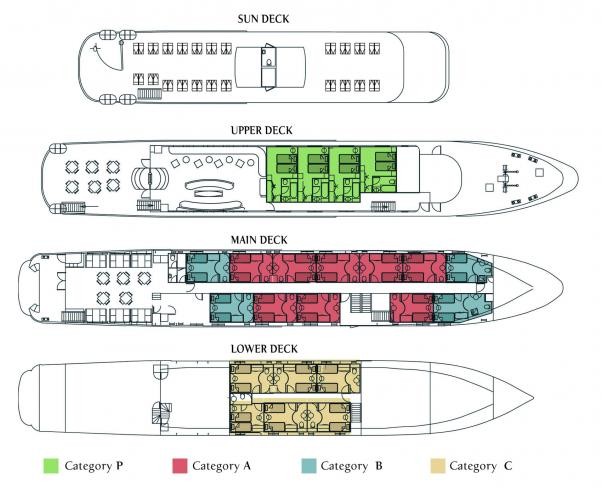 Overview
Highlights
Dates & Prices
Itinerary
Map
Ship