11 days from
Contact us
* Current p/p indicative rate.
Overview
Highlights
Dates & Prices
Itinerary
Map
Ship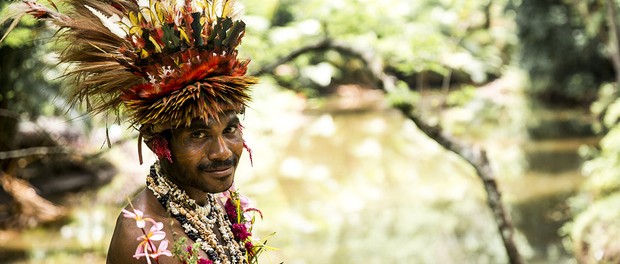 Explore the mysterious Sepik River. Witness the infamous crocodile initiation ceremony and visit the stilt houses on Lake Kambaraumba. Wander idyllic tropical isles fringed with sandy beaches and bounded by endless coral reef. Discover Papua New Guinea's distinctive landscapes - both above and below the water.
• Enjoy the itinerary that is filled with only the highest quality experiences – the highlight being countless encounters with the overwhelming hospitality of those who are fortunate to call this untouched paradise home
There are no future departures for this trip at this stage.
show reverse itinerary
CAIRNS / MADANG – ALOTAU / CAIRNS
Detailed itinerary available soon.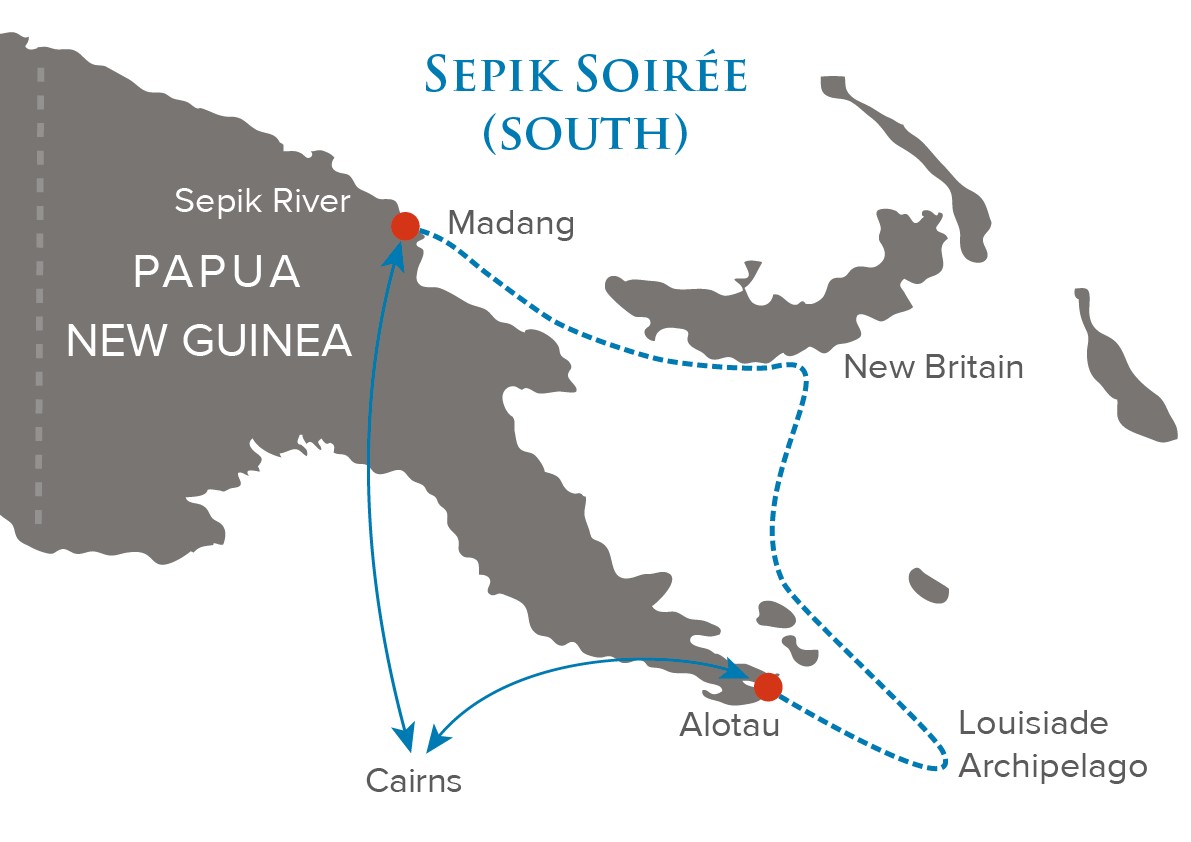 | | |
| --- | --- |
| Built: | 2009 |
| Length | 50 metres |
The TRUE NORTH allows discerning adventurers to experience wilderness in surroundings more akin to one of the world's most exclusive hotels. Guests are able to take advantage of a number of lavish vantage points including a sundeck, a forward observation lounge, a ship's lounge and an alfresco bar. The ship's naturalist presents interpretative information on plasma screens and, an internet café enables convenient communication with the outside world.
A popular venue on any North Star cruise, the lower deck dining room offers the ultimate in comfort and uninterrupted vista – large panoramic windows ensure that guests never miss any of the action, even when they are enjoying the 'finest in fine dining'. All cabins feature stylish décor, en-suite facilities, in-house entertainment and satellite telephones. The Explorer Class staterooms and the River Class cabins offer king size beds that can be converted to singles and the Ocean Class twins feature roomy single beds.
Multiple expedition boats provide guests with greater opportunity to do "what they want, when they want" and, to add yet another dimension to adventure, most cruise options feature an onboard helicopter!The purpose built TRUE NORTH is able to explore the upper reaches of shallow river systems – guests need only step out of their cabins to experience wilderness and, the latest in computer controlled motion stabilizers ensures a comfortable ride.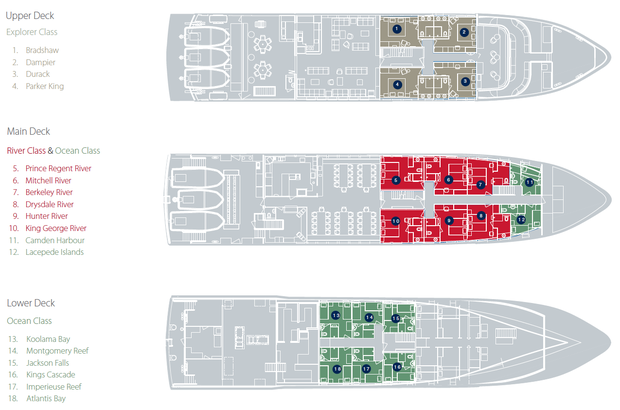 Overview
Highlights
Dates & Prices
Itinerary
Map
Ship