4 days from
Contact us
* Current p/p indicative rate.
Overview
Highlights
Dates & Prices
Itinerary
Map
Ship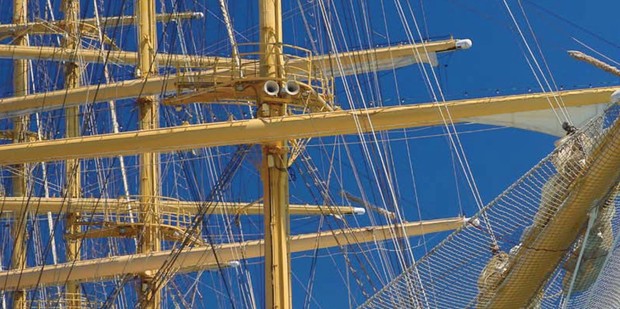 Long ago, these Mediterranean islands and ports were the landing places for an endless tide of invaders from far off lands. From ancient Phoenisia, Persia, the Peloponnesus, Imperial Rome and Constantinople they came. Followed by waives of European Crusader knights, Genoan mariners, Venetian merchants and turbaned Turkish troops of the Ottoman Empire. They stormed ashore to conquer, only to be vanquished by time and absorbed into the dry volcanic earth.
All that remains are their stone ruins, ghostly shapes wrapped in myth and mystery. Today the sun-spangled seas bordered by Greece, Turkey, Italy, Croatia and the Dalmatian Coasts are inviting playgrounds for pleasure seekers. Join us as we explore a yachtsman's paradise on forgotten islands where white-washed sands invite sun worshipers to bask under Helios' gaze, or fortress-like rocks where ancient monasteries cling like mountain climbers on towering cliffs.
Or stand where battling armies fought hand-to-hand in Troy and Gallipoli. Walk through iron doors of medieval Kastros where tales of pagan rites and knightly rituals are told. Inhale the balm of almond and lemon at the place where Hippocrates taught his healing arts. The Dodecanese, the Cyclades, the Sporades, the Dardanelles Islands and places that fairly sing on the tongue. And no one knows these favoured lands and seas as well as Star Clippers.
• Visit Rovinj - a typical example of a Mediterranean town. • In Piran enjoy some of the country's finest architecture, history and cuisine Resembling an open-air museum
show reverse itinerary
Day 1 Venice, Italy
Venice is the heart and soul of romance. Cast your eye on the rounded domes of San Marco, take a deep breath at the Bridge of Sighs, gaze on the golden lions and the Renaissance glories of the Doge's Palace, listen for the ghosts of Verdi, Puccini and Caruso at La Fenice Opera House, gape at the classic Palladian proportions of the Church of San Giorgio Maggiore, glide in a gondola down the Grand Canal. And know that love is always in the air in Venice.
Day 2 Rovinj, Croatia
Rovinj is a typical example of a Mediterranean town. The town is dominated by the Baroque three-nave church of St. Euphemia (Fuma). Close to the harbour are the clock tower, the Baroque Balbi's Arch and the former 17th century Town Hall. To the east lies the complex of the Franciscan monastery and to the south, Rovinj's oldest monument, the Romanesque heptagonal chapel of the Holy Trinity.
Day 3 Piran, Slovenia
At the tip of the Piran Peninsula sits Slovenia's hidden gem. Despite its modest size, Piran boasts some of the country's finest architecture, history and cuisine Resembling an open-air museum, the town's Venetian influence is evident throughout its narrow streets. Visit the 19th century Tartini Square, named after famous violinist and composer Giuseppe Tartini, and St. George's Church, dramatically situated hilltop.
Day 4 Venice, Italy
Disembarkation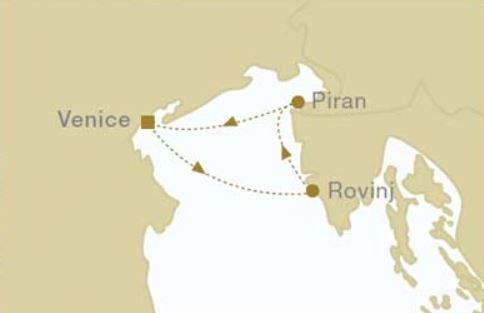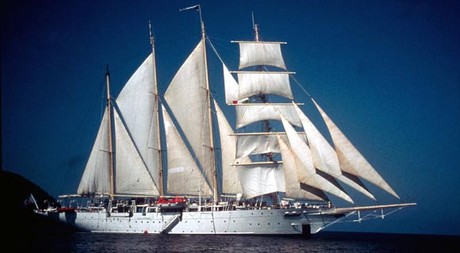 Star Flyer is a true clipper ship reflecting it's proud heritage in every inch of her polished brass and gleaming brightwork. Step aboard this unique vessel and discover a new age of sail, where the traditions of the past are happily married to the comforts and amenities of the present day. Star Flyer is a modern cruise ship in every way, created for luxury-loving passengers who also love the traditions and romance of the legendary era of sailing ships. Star Flyer is 360 feet long and carries just 170 guests in pampered comfort.
Life aboard is blissfully relaxed, much like traveling on a private yacht. You'll never feel confined on Star Flyer. Ship offers spacious accommodations and expansive teak decks with ample space and not one, but two swimming pools. In fact, you'll find that this ship offers more outdoor space per passenger than most conventional cruise ships.
The décor of Star Flyer is reminiscent of the grand age of sail. Antique prints and paintings of famous sailing ships please the eye, while teak and gleaming mahogany rails are richly reminiscent of Star Clippers' proud nautical heritage.
All Star Clippers ships feature open-seating dining in an elegantly appointed dining room, our convivial indoor-outdoor Tropical Bar and Piano Bar, and an Edwardian style library where a Belle Époque fireplace glows with a warmth that reflects the friendliness and enthusiasm of Star Clippers' hospitable officers and crew.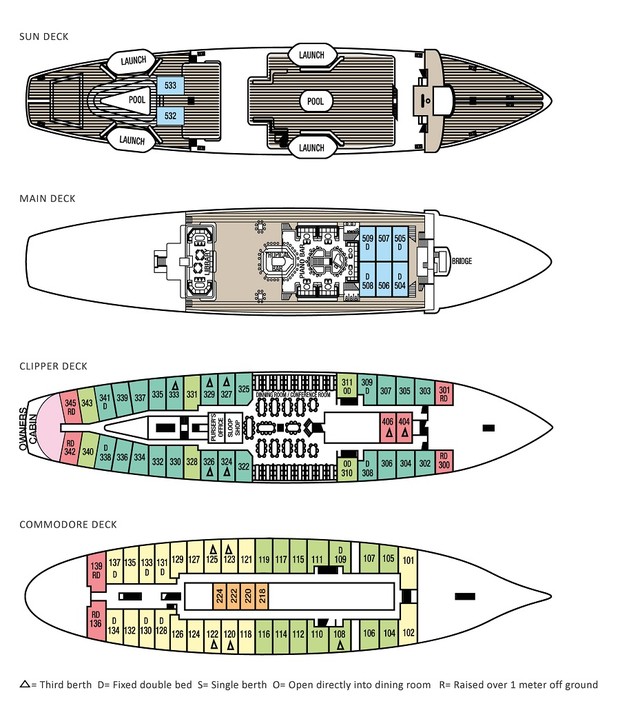 Overview
Highlights
Dates & Prices
Itinerary
Map
Ship