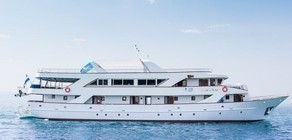 Kapetan Bota
The newly built Kapetan Bota is a very comfortable vessel specifically designed to cruise the Dalamatian Coast of Croatia. The 41 metre long vessel has 19 air conditioned cabins and she carries a maximum of just 38 passengers. There's plenty of space to relax on the deck, in the sun or in the shade, in the saloon or in the lounge, and the crew provide lovely meals with fresh local produce.
LENGTH 41 m
WIDTH 8 m
SALOON 100 m2
LOUNGE AREA 60 m2
SPEED 9-10 Nm
SUN DECK 250 m2
SUN DECK SHADED 60 m2
Cabins
TOTAL NO. OF CABINS 19
ON DECK 11
UNDER DECK 8
AIR-CONDITION Yes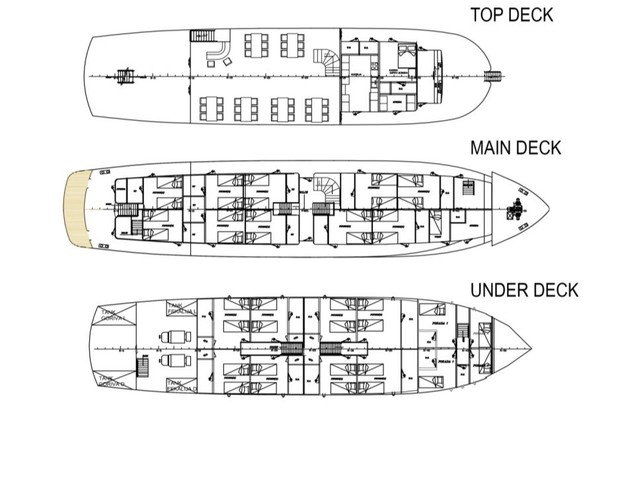 You may be interested in...
This cruise is carefully prepared in every detail in order to meet high personal requirements. Our intention is to show beauty of the Croatian Islands and coastline with their thousand ......
click here to read more.