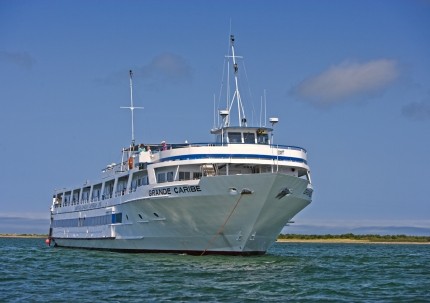 Grande Caribe
Vessel Type: Small Ship
Length: 184 feet
Passenger Capacity: 88 (in twin Cabins)
Built/Refurbished: 1997/2009
Beam: 40 feet
Built by in Warren, RI, and commissioned in 1997, the Grande Caribe carries 88 passengers everywhere from Belize to Baltimore. She was completely renovated in 2009, with new furniture and décor in the lounge, cabins and dining rooms, and sparkling new showers and bathrooms. So whether you find yourself chatting under the glimmering canopy lights of the top deck, or enjoying a lazy morning in your cabin, the Grande Caribe was built with you in mind.


Grande Caribe has unusual bow ramps allow passengers to disembark without the need for a dock. The vessel has a shallow draught which enable her to navigate shallow waterways, and the retractable bridge allows her to pass under low bridges. Grande Caribe has a stern swimming platform and two launches (one of them with a glass bottom), which can be boarded from the stern.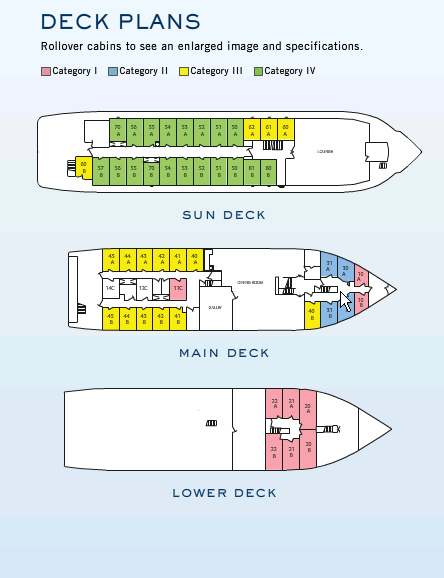 You may be interested in...