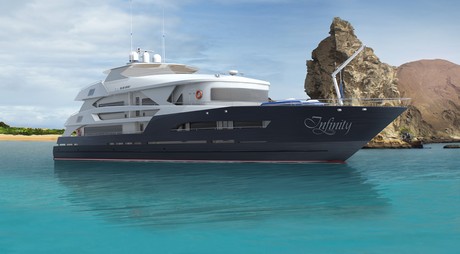 Galapagos Infinity
Launched in 2018, and built purely for sailing the Galapagos Islands, Infinity has outside dining and bar and also a solarium allow you to cruise the Galapagos in tremendous style and sumptuous luxury. All eight cabins and two suites have private balconies.
Main Deck: 6 double cabins (237ft² / 22m², 226ft² / 21m² and 270ft² / 25m²), Dining room (1,216ft² / 113m²).
Upper Deck: 2 double cabins (247.5ft² / 23m²), 2 double Suites (360.6ft² / 33.5m² and 376.7ft² / 35m²).
All cabins with private balconies, hot water and air-conditioning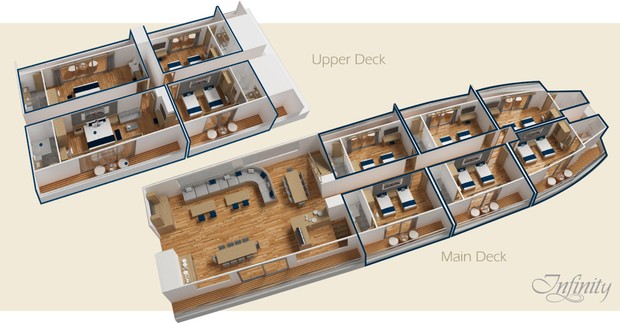 You may be interested in...
Our complete itineraries are developed for the benefit of our passengers, who will have the opportunity to combine hiking, snorkeling, beach and kayaking; our professional guides will introduce you to ......
click here to read more.