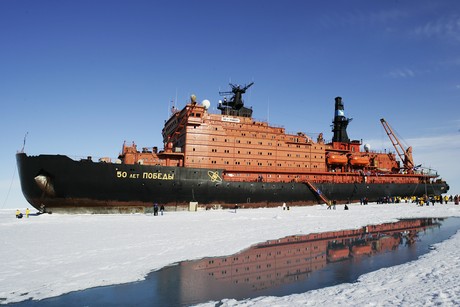 50 Years of Victory
Vessel Type: Icebreaker
Length: 106 m
Passenger Capacity: 128
Built / refurbished: 2007
The 50 Years of Victory is the largest and most modern nuclear-powered icebreaker in the world. For those with an appreciation of such vessels, the Victory is a new generation ship, an upgrade of the Arktika-class, the most powerful icebreakers in the world.
Among its state-of-the-arts features are:

- a spoon-shaped bow designed for greater icebreaking ability,
- an automated, digitalized control system,
- the most up-to-date nuclear safeguards and protection systems.
As a working icebreaker, the 50 Years of Victory is vastly more suitable to life onboard than was its predecessor the "Yamal". Though its cabins and suites are as comfortable and spacious as were those on the "Yamal", the 50 Years of Victory offers its passenger much more room for socializing and get-togethers.
NB. The 50 Years of Victory is the property of the Russian Federation and has received maritime registration under the name "50 LET POBEDY".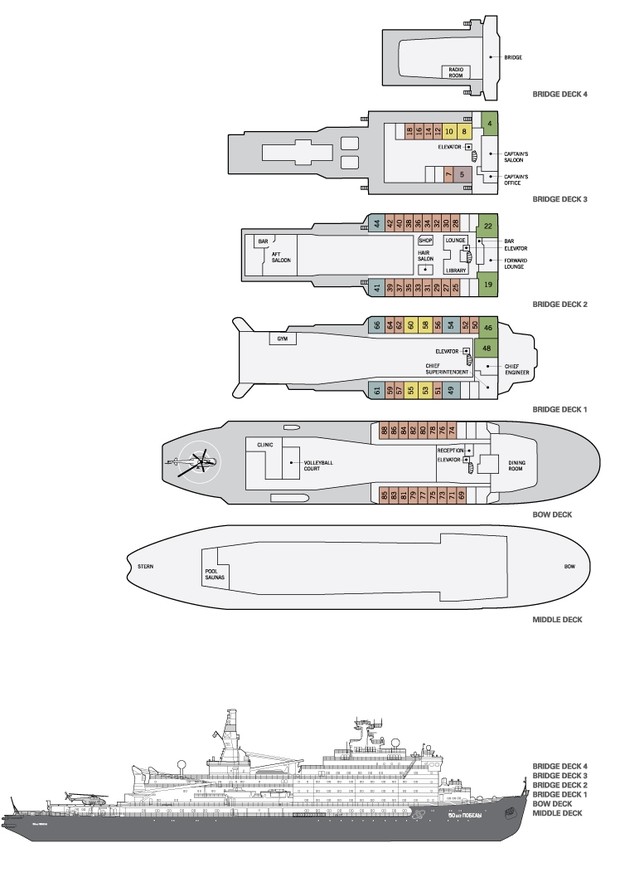 You may be interested in...
"Unique" and "one-of-a-kind" are words bandied about in the cruise industry, but rarely do the voyages or the ships they're associated with live up to these superlatives. Here's one that ......
click here to read more.
Imagine standing at the top of the Earth, glass of champagne in hand – and everywhere you look is south. That is the essence of the 14-day North Pole: The ......
click here to read more.